Social Media Office (SMO)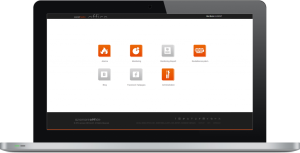 The number of tools and services around the area of Social Media has greatly increased in the last years. Companies have a broad range of possibilities and channels to reach their clients and partners. However, this variety also brings a problem with it. It is very difficult to have an individualized overview of the individual networks. A monitor with evaluation is impossible.
Who writes about my brand? What is the current prevailing mood regarding my company in Facebook, Twitter or Google+? Are there important customer testimonials and news from where I can make meaningful conclusions about trends or about my products? Companies and marketing directors are confronted with these and many other questions today when they want to successfully and above all positively present their brands in the social media.
The Social Media Office helps you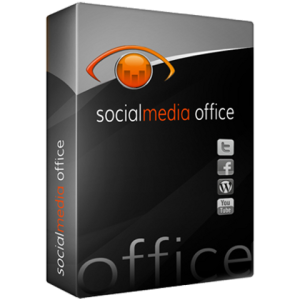 Azobit´s Social Media Office helps you to keep in view the most important facts about your company from the social networks. Different features of our tool will support you in closely monitoring critical customer testimonials and mentions of your brand in the social media. With our Social Media Editorial System CRM, you have the possibility, to control all content from any device such as PC, Tablet or Smartphone.
No matter if you are at work, at home or en route: the Social Media Office gathers all relevant notifications and posts from Facebook, Twitter as well as other social media channels and classifies them clearly and understandably. In this way, Social Monitoring becomes child play, and you can be sure, to have an overview of the most important facts regarding your company from the social networks. Social Media Alarm will immediately inform and forewarn you in case of negative trends. For e.g. – if the mood of your clients or followers on Facebook, Twitter and Co. has become critical – you will get an immediate alarm that will help you to react in accordance.
An overview of all the Social Media Office modules: