Social Media Report
In the online marketing mix, for social networks such as Facebook, Twitter, Google+ and Co. have become an integral part. Prospects and potential customers of your goods and services move on these social media channels and communicate every day through these channels.
With the social media monitoring of azobit you have all the relevant trends and developments always in view. Monitoring is complemented by our comprehensive reporting tool, which allows you to filter all channels and content personalization. With just a few clicks, you with our Social Media Report and extensive analysis, you can create a PDF on the fly from live data and save it.
Monitoring, Analysing and Reporting – azobit makes it possible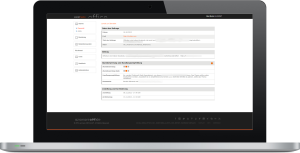 Whether in the office, at home or on a business trip: With azobit, you have your personal social media office wherever you go. It will be really helpful for your social networks and since posts and comments they are spreading rapidly so it becomes likely to miss an important trend.
Whether Facebook, Twitter, Google+ or other channels, Every second countless posts and comments are published by millions. Our Social Media Report, will filter out only what is truly important to your business, your brand or your campaign.
Test Social Media Report today!
Further modules of the Social Media Office:
Social Media Report
Blog for your Company
Advantages of azobit´s Social Media Reporting Tools
Individual evaluation and optimization of all social media channels is possible through additional keywords
Optimal evaluation of trends, chances and risks for your company
Targeted monitoring and analysis of communication on social networks
Online-reputation management for your company
Broad range of evaluations and export options
Social Media Crisis monitor with maximal security