Social Media Tools
Social media can quickly become a complex matter for business. While you can manage as private user accounts and a few informal social channels to their own taste, so, companies are also professional brand ambassador completely different tasks against. Facebook, Twitter, Google+, YouTube and blogs – these and other social media channels require regular and targeted care.
Send, edit, manage and monitor content. The more active you are in the social networks in the business sector, the more complex is the management and analysis of the individual channels. The social media tools of azobit support you and your employees in their daily work, increase the viral reach and provide more interaction on Facebook and Co.
Plan Social Media Strategies in a targeted way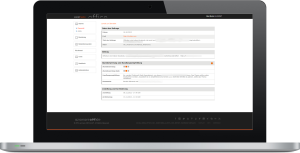 Since you can post and comment carefree as a private person, it is necessary for the business use of Facebook and other social networks a concrete plan and manage content . The larger the community within the social networks, the more coverage you can generate.
This also means a much greater administrative burden on your content and communication with your fans and followers. A manual management of social media channels is difficult or even impossible depending on the size of the company. The tools of azobit help you to keep all important key facts in mind and to increase the interaction with users.
Facebook Tab-Page
Our additional features offer your followers and fans a real added value and help to introduce additional content about your company and brand in social channels. A good example is the optional Facebook tabs that can be set up for each fan page and filled with customized content. Whether competitions, YouTube videos or entire campaigns with the Facebook tabs of azobit can attract new customers and retain existing customers closer to your company.
The following Facebook TabPages are available for you in the specially defined CI available:
Imprint
Contact
Netiquette
Team
Survey
Free Table 1 – Example: Action
Free Table 2 – Example: Video/Photo
Free Table 3 – Example: Sweepstakes
Test Social Media Apps today!
Further interesting products:
Social Media Tools
Blog for your Company
Advantages of azobit´s Social Media Tools
Up to date advertising possibility in the social web
Promotion of communication and interaction
Increase of viral reach through word of mouth propaganda
Strengthening of team work with local associations, branches and companies
Improvement of the visibility of your Facebook site through more interaction
Viral generation of more Facebook fans for your own Fanpage