Social Media Monitoring
In the online marketing mix, social media has become an integral part. Companies that present their products or services on the web can no longer do without the social networks and viral reach. With continuous care of the social media channels and a targeted expansion of followers and fans on Twitter and Facebook you can bring tremendous range that can be used by entrepreneur for marketing their brand.
To be able to use this information for themselves, a targeted monitoring should be carried out, which is specially designed for social networks. Social Media Monitoring is the only way to ensure that all relevant data is captured in terms of social channels.
azobit´s Social Media Monitoring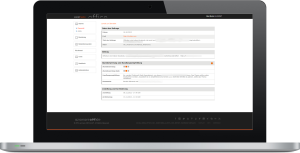 Our monitoring tool you have at hand, is the perfect tool that you can use anywhere, anytime to track trends, risks and opportunities that are there on social media. The Social Media Monitor of azobit also provides detailed analysis and export opportunities and an excellent reputation management.
As an optional service, our social media analysts will be willing to review your request and give you the best recommendations to place your business perfectly on Facebook, Twitter and co. Professionally, powerful and clear – the hallmark of this monitoring tool from azobit.
Test Social Media Monitoring today!
Further Modules in Social Media Office:
Advantages of Social Media Monitoring
Recognize social media channel trends in time, and react on them.
Monitor communication in social networks and guide them in a targeted way.
Detailed evaluation possibilities and export options
Extensive information about your competitors
Enter individual search terms for all social media channels